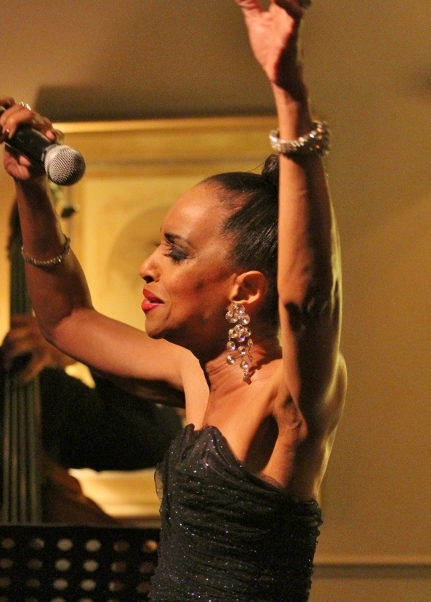 UNITING OUR COMMUNITIES THROUGH
THE GIFT OF MUSIC CONCERT
I'm pleased to share MY gift with a FREE COMMUNITY CONCERT featuring Russ Long on Baby Grand Piano, March 13, 2016 at 6:30PM. South Main Mercy Center, 2408 S. Main Street, Anderson South Carolina. Thank you to our Angels of Angels Craig Childress Johnson for making this happen. Please bring UN-perishable food items as a way of 'Paying it forward." Special sponsorship by Foggie-Holloway Funeral Home of Anderson and Holloway's Funeral Home of Belton.
The Belton Center for the Arts is pleased to present



"South Carolina's Official First Lady of Song"
in "HOLLOWAY SINGS HOLIDAY...the Billie Holiday Song Book"
Saturday, August 27
at the Listening Room on Main in Belton, SC
Show times: 8:00 p.m. to 9:30 p.m. with an intermission

Admission $20, Wine and Beer available for purchase.
Proceeds will benefit the BELTON CENTER FOR THE ARTS.
Contact Betsy Chapman
at (864) 338-8556 for ticket information and reservations
http://www.thelisteningroomonmain.com
~~~
The Listening Room on Main
300 City Square, Belton, SC 29627
HOLLOWAY SINGS HOLIDAY

ASHEVILLE, NC
ISIS Restaurant and Music Hall
743 Haywood Road, Asheville, NC 28806
~ ~ ~
Reservations highly suggested.
828-575-2737
Additional Information at www.isisasheville.com